Apple's Smartwatch – The risk of a wrist computer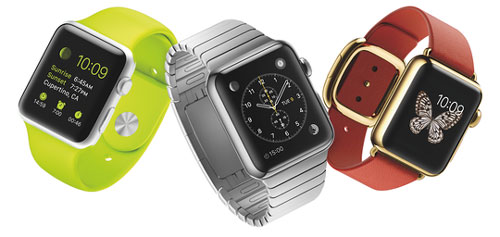 It's smart and it tells the time, but is it jewelry?
Apple's new smartwatch was creating a stir well before its release. For weeks potential consumers were ready to line up at the store as soon as the date was announced. No one thought of it as just a watch.
We don't think you should insure it as one.
Typically insurers don't schedule jewelry valued under $1,000, so most of the Apple watches people stand in line for are not an insurance issue. But those $10,000-$17,000 versions might be. Stop before you insure them as jewelry. They are "watches" only in the sense that they're worn on the wrist.
We don't think they qualify as jewelry, and insuring them as jewelry will create problems for the insurer down the line.
What is "jewelry"?
"Jewelry" is not defined in a jewelry policy. But according to the AAIS:
Property insurable under the Personal Articles Floater (PAF) form as personal jewelry is defined as articles of personal adornment composed in whole or in part of silver, gold, platinum or other precious metals or alloys. The insured article may or may not contain pearls, jewels, or precious or semi-precious stones.
(FC&S Bulletin, Misc.Personal, Afc-4, September 1979.)

In light of that definition, let's look at Apple's smartwatch.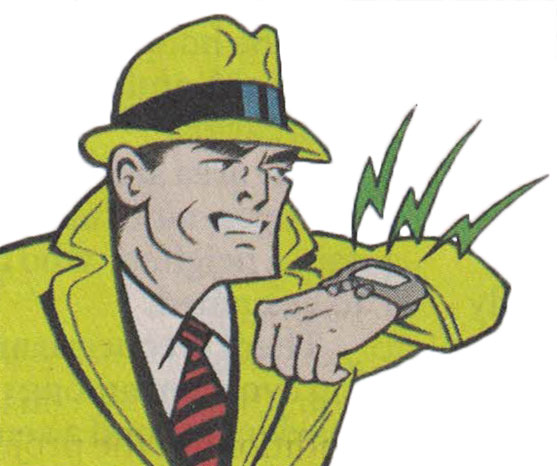 Smartwatch prototype?
Personal adornment?
An adornment is something that decorates or lends beauty to the wearer. In all the praise of the smartwatch, beauty is rarely a consideration. Not to say the watch isn't stylish, but no one buys it for its decorative value. Indeed, they don't even need it for telling time, since the wearer must be in close proximity to his iPhone for the smartwatch to do its smart things, and the phone already gives the time.
Precious metals?
The high-priced version of the smartwatch contains some gold, though it's unclear how much. Apple uses a proprietary mix of alloys to produce an extra-hard gold, so one can't guess what the melt value of the gold would be.
While complying with the karatage marking law, Apple is figuring gold content by a different formula. Apple's 18k gold is said to be 75% gold by volume rather than by weight. The patent makes it clear that saving gold is a goal, so we can assume this watch has less gold than a watchcase of conventional 18k gold.
Compared to traditional luxury watches
Analogue watches have been around for half a millennium and they are...In a different class [from] computers... People will pay $50,000 or $100,000 for a Patek Phillpe, Rolex or Cartier timepiece that does nothing more than tell the time.

Dan Matthews in Forbes
Water resistance?
People are generally very careful about exposing computers and other electronics to moisture. Not so with watches.
Conventional luxury watches have high water resistance. The wearer thinks nothing of getting such a watch splashed while washing his hands, washing the car, being out in the rain, sweating during a hard workout. He can even keep the watch on in the shower or while swimming.
Apple's smartwatch requires more awareness. So many actions one is accustomed to doing with a conventional watch would harm the smartwatch's technology. Would an insurer want to offer coverage on water damage of this watch?
Holding value?
The Apple watch is more like a wearable computer than like a luxury watch. The buyer's expectations are different, and what the buyer appreciates about each is different. The Rolex or Patek continues to be a classy adornment for generations, while the smartwatch rapidly becomes outdated when the next technology update comes along.
A Rolex President bought 30 years ago for $8,000 could be sold today for $4,000. What value would Apple's $17,000 watch with today's technology have even 10 years from now, let alone 30?
Today's high-end Apple watch priced at $17,000 might, with a fancy band and gems added, be valued at $30,000. Accessorized like this, it might be more like a piece of jewelry. Still, consider the moral hazard: If the technology becomes obsolete, the watch could be worth only the value of the gems and the melt value of the gold. In that case, the owner might be tempted to have an accidental/on purpose loss.
Repair & replace?
An insurance settlement is based on the company's cost of replacing with like kind and quality. When it comes to damage, a jeweler can often service conventional watches. A watchmaker trained by Rolex, for example, can order and install replacement parts for its watches.
There's probably nothing in the Apple watch that a jeweler can repair, or even open. The insurer would have to go to Apple, and this could be an expensive remedy.
For total losses on conventional watches, insurers can look for and price replacements in the huge vintage watch market. Such a market does not exist for the Apple watch, so right now the insurer cannot look to the vintage market for settling claims. The company would have to replace with a new watch from Apple.
We know from experience that Apple constantly updates its products. In all electronics, eventually the old models become unserviceable, even by the manufacturer. If a smartwatch could not be repaired, the insurer would have to go to Apple—and get the latest model. With that as the terms of settlement, what a moral hazard the insurer would be creating!
Risk?
Worn on the wrist, this expensive bit of technology is vulnerable to damage. Conventional watches selling for just a few hundred dollars are usually water resistant to at least one atmosphere (32 feet), which is deeper than the typical pool or lake. The Apple watch is not. Like all electronics, it should be kept away from water. Apple's warrantee on the iPhone doesn't cover water damage, and such coverage is unlikely for the watch.
This watch is likely to be treated more casually that either technology or jewelry. Suppose the owner leaves it in his locker at the gym, while he showers? Or tucks it under his towel at the beach, while he goes in for a swim? As the latest Apple product, the watch is especially susceptible to theft.
So what is the Apple watch, and how should it be covered?
Business property?
The Apple watch syncs with your iPhone, letting you send & receive calls and emails. It gives internet access, shows driving routes, reminds you of appointments. On a typical homeowner's policy, the total limit for business property is $2500—well below the price of the high-end Apple watch.

Portable electronics?
The Apple watch is a wearable piece of electronics. It's been called a wrist-worn super-iPod. A typical homeowner's policy limit for portable electronics is $1500—well below the price of Apple's gold watch.
Jewelry rates on a $17,000 item vary between 1% and 3%, depending on location and value. For comparison, the rate charged for cell phones by one major insurer is as high as 5%.
Medical device?
The Apple watch has apps for a number of health- and medical-related uses. It can track your blood pressure, check your heart rate, count your steps and calories burned. Perhaps this is more like a medical device, a hearing aid or insulin pump or prosthesis, than like a piece of jewelry.
Medical devices are much more hazardous than jewelry, and have much higher rates. For example, the hearing-aid rate used by a major insurer in Florida is 7%.
Be prepared!

It's important to determine in advance how your company would insure a smartwatch and how losses would be handled. It's essential that underwriting procedures be uniform within a company and not unduly discriminatory. All underwriters should follow the same procedures.
What kind of coverage should be offered? Do you really want to provide special perils (all risk) coverage? Are there exclusions that should be added to the policy, such as for water damage, breakage, mysterious disappearance and unexplained loss? It is critical for insurers to collect a premium that is adequate for the exposure.
Be prepared. In the first quarter of 2015, Apple sold 74.5 million iPhones—that's 34,000 iPhones per hour! We don't know how big sales of the Apple smartwatch will be, but insurance companies should have procedures in place.
FOR AGENTS & UNDERWRITERS
This is new territory. Smartwatches are so different from traditional watches and are such a higher risk, that they should not be considered or covered as jewelry. Jewelry rates (and coverages provided) are inadequate for the exposure.
Decide what PAF class to use and what coverage to provide for smartwatches, and be sure all underwriters follow the same procedures.
Water damage is probably the #1 problem. If Apple won't fix the watch, the consumer is likely to just "lose" it and look to the insurer for a new one.
FOR ADJUSTERS
Adjusters, like underwriters, should confer with senior management on how these watches will be classified and what coverages will be afforded.
©2000-2018, JCRS Inland Marine Solutions, Inc. All Rights Reserved. www.jcrs.com
Subscribe to Jewelry Insurance Issues